Modern Prefab House New Project On West Coast On East Coast A Hurricane At The Passive Solar Prefab
The Modified Dogtrot Mod Passive Solar Modern Prefab House in the Pacific Northwest Begins!
Ok now let's dig into this prefab construction project!
Here are more pictures of our standard Dogtrot Mod modern prefab house so you can better see what the client changed: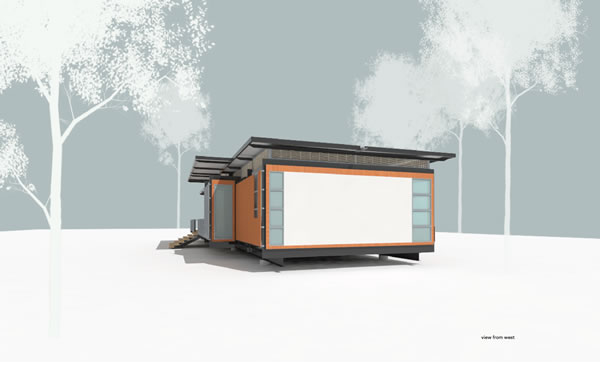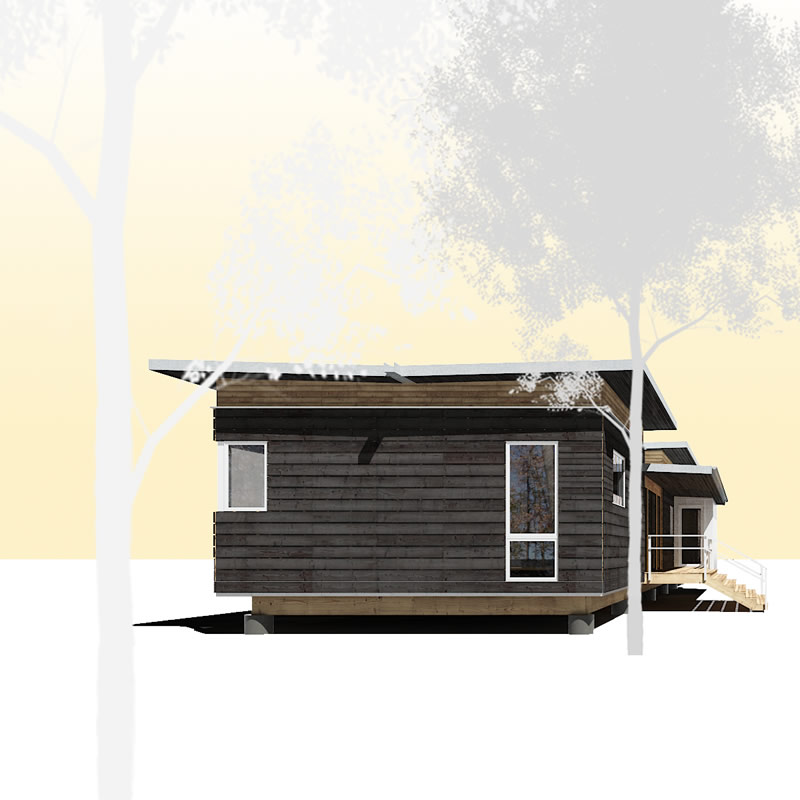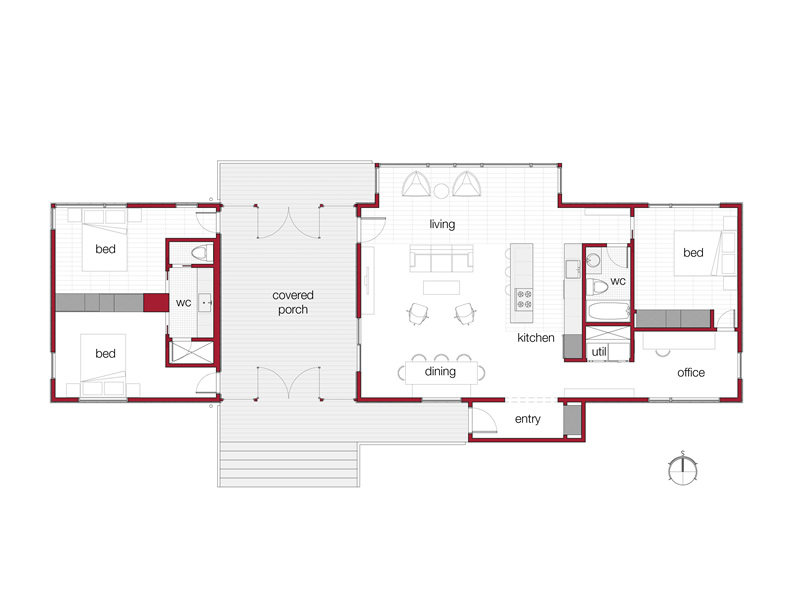 Now THIS prefab house, a modification of our Dogtrot Mod in the Pacific Northwest, will henceforth be referred to as...
Wolftrot.
First: Wait. What happened to the Dogtrot Mod?!?
The clients extensively changed it!

They enclosed the breezeway to accommodate for their Northwest local conditions.
The breezeway is now a solarium!
They also changed the roofline to address snow loads / local conditions, as well as to add solar.
There is a basement!
HOWEVER, the basement is in just one area, and the rest of the Wolftrot prefab house rests upon slab.
The clients also designed a garage to accommodate daily practical function as well as a workbench area.
We will continue on with the Wolftrot project after the hurricane!
What?
Yep, on the East Coast, Hurricane Florence approaches, so y'all hunker down!
Is your area not directly in Hurricane Florence's impact and want something to do during all the hurricane's rain? Why not use that time to go through all your clothes, all your kids' clothes, try them on and if they don't fit, make a donation pile so that when this is all over, you have a bag ready for those in need. Sort bags by size.
I know my kids have been growing all summer, and in the Back To School frenzy this was a chore not yet done!
We did have a great summer.
A few videos, pictures at the end.
Anyhoo...
People ask why my blog posts have slowed.
"OhMy
Gosh
IsTheCompany
PhasingOutThePrefabs
?!?"
Nope.
Folks, in our family, we have entered The High School Years and they t'ain't pretty.
Not that anything
bad
is going on, but often, teens are NOT FUN.
They are moody, computer-y, irritating-y, angsty, emote-y beings so
sometimes
instead of wanting to write, which previously I enjoyed, I instead just ponder on how teens can
suck the lifeforce and joy out of
keep you
busier
than you anticipated, thus writing is not as fun, hence put on hold.
even though teens suck the joy out of writing and make me feel like a miserable haggard mom
because I
cherish
these teen years, too.
If you happen to be parents of teens or have recently survived those years: CHEERS!
(And honestly,
as chafing as teens can be
, they really are great kids. And hardworking. And adorable.)
BUT.
I feel like every day all I do is walk around screeching like this hawk I confronted after a kill.
THIS. IS. I. DURING. TEEN. YEARS.
So.
Cheers to bay kids sailing the seas!
(Cheers to P.A. for taking these pics!)
Cheers to all you pirate parents!
(And grandparents!!!)
(Thank you P.A. again!)
Cheers to spending sweaty summer days volunteering at sailing, horse, and code camps!
Cheers To Beautiful Moments With Friends.
Cheers to old friends.
And thus was summer's end.
Now It's Back To The Off Grid Passive Solar Prefab House.
With Hurricane!
Recipes:
Alpha Gal Safe Tomato Pie
(Actually, until further notice, assume all recipes are alpha gal friendly! But of course always read and subsitute ingredients for allergies!)
Flour: Stir together oat flour, sea salt, dried lavender, oregano and pepper, then add a non-dairy "butter" creamed in (Earth Balance is good), then a little cold water to make a dough. Spread it out on the pie tin, thin. Bake 5 min.
Remove tin, spread around a thin layer of Duke's mayo on dough.
Add thinly sliced beautifully perfectly fresh tomatoes.
Sprinkle a little minced onion, dots of mayo, pieces of swiss and cheddar, sea salt and chopped fresh basil.
Repeat layers then top with a little basil, pepper, oregano, lavender, sea salt and cheddar.
Bake with no top until it looks good, remove and add a tad more cheddar and fresh basil. Baking with no top allows it to be more savory and less soupy.
Watermelon Salad
I told my friend, "You know, I wanted a good salad that wasn't all LOOK AT ME I'M WATERMELON SALAD!" and this came out beautifully. Two thoughts: focus on a fresh salad of crisp lettuce
studded
with watermelon and avocado instead of I AM A WATERMELON SALAD. alpha gal, we tried to make a feta vegan equivalent and the result tastes good but
totally did not taste like real feta
. I realized, "Geez, we United States people really do eat a TON of cheese, why not make this a simple clean watermelon salad with no cheese for once?" So I did.
So... tear off a bunch of crisp romaine as a layer. Remember that the succeeding layers should be lighter, it really is a great salad when it is mostly lettuce: layer minced onion, watermelon NOT IN BIG CHUNKS but the size of an olive, then avocado. Repeat. Dressing: In a bowl stir up some lime juice, apple cider vinegar or fave vinegar, honey, salt and pepper. Keep separate until ready to toss.
This salad is a perfect complement to seafood!
Roasted Cabbage And Fresh Stuff Salad With Tahini
Section a cabbage so that each piece has core on it, to hold it together. In a pan, add sesame oil, and "grill" on each side (including round side). Put lid on pan and add a little water to steam it a bit. In the end it should be nicely roasted but also steamed enough so that it is cooked. Take the sections and put on a plate or whatnot to cool.
While cabbage is cooling, thickly chunk some onions and give them the same treatment.
While they are cooking, you can take the cabbage sections and cut into bite-sized chunks, discard bottom of core, and create the first layer in a pretty bowl of your salad.
Once onions are done, add them to salad as the second layer.
Cut cucumber (not sliced, but diced), add as third layer.
Cut raw corn from at least one cob, let it be pieces held together that is delicious and pretty too, and add it as the forth layer. Fifth layer is a heavy sprinkling of fresh Italian parsley.
Top with dressing of choice but what we used was DELICOUS on it- mince garlic, add tahini, lemon juice, sea salt, enough water to make it thick, whip until it's a dressing.
Salad, with tahini dressing on the side, and safe jambalaya
(Vegan chorizo actually tastes fine.)


BEST Chicken Salad EVER Inspired By Christopher's Runaway GOURMAY
The more you stir it all together the creamier the chicken becomes. I think I kind of overload it with nuts and currants BUT NO ONE IS COMPLAININ'- I love the crunch and savory sweetness of the currants.
Deviled Deviled Canapes
Yeah I went all alpha gal safe on some of my favorite apps this summer.
For the CUCUMBER SANDWICHES make your own vegan version of ranch with fresh ingredients, and then mix in vegan sour cream and fresh dill to spread onto safe bread and top with cucumber and Old Bay (yes Old Bay is safe!).
Heck I even made vegan pimento cheese canapes and after they were warm enough no one noticed it wasn't real cheese. Key is getting a good vegan cheddar, making sure it's warm and not cold, spicing up everything as usual like I do with great homemade roasted red pepper canned in garlic vinegar, sea salt, safe worchestercher, sriarcha... careful to gently fold it all and not mash it because vegan cheese doesn't hold up so well.
Reading Club:
Anyhoo, I end this with lots... and LOTS... and LOTTTTTTTTSSSSSS of pictures.
It was a great summer.
Harold.
My pet skink who lives in the kitchen.
Oh.
You don't believe me
, do you.
Check it out: Harold can even do tricks!
Yeah, I know, it's never the same as the real thing...
Badminton referee.
Race team!
Want examples of how, uh,
trying
teens can be?
Well, there was this:
Labels: alpha gal, Dogtrot Mod Wolftrot, green modern kits, green prefab cabin, modern prefab, passive solar, prefab green home, prefab house projects, recipes