It's Affordable Housing, Stupid.
(Drawing by 4 year old. Says, "I was taking off the apples at our land. That's what we're going to do. Everything was nice there. We grew big grass.")
Many of you have been carefully reviewing your budget, tightening your belts to save and plan to build your dream home for your family. That is my journey as well - everything is planned out longterm- from the apple trees we planted this fall which will bear fruit years from now, the patches of brush we leave in the field to encourage and provide habitat for wildlife, and the careful budgeting to pay off the house kit construction.
Now, we are in the throes of building our dream. I am experiencing it as the consumer, while fighting hard as
Green Modern Kits
to hammer out the most energy efficient, affordable, gorgeous products in the marketplace.
When I started
Green Modern Kits
, I negotiated hard with manufacturers to make sure they understood my mission:
Affordable housing is GOOD. It helps people.
You will get paid for your hard work, but if you make it easier for people to buy by not being greedy and treating it as a one-time purchase, you will be rewarded for it in volume.
You will benefit in the end, being happy with what you're doing and understanding the product deeply and not having to rethink each order as you would a "one time deal".
The Fantastic SIP Manufacturer was on board! We have factories across the country offering a low, affordable price! The high-end custom architecture firms believed! They loved being able to design what they wanted, knowing their perfect client would come!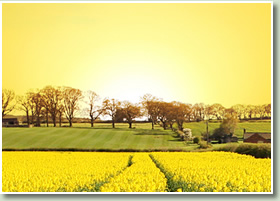 But I also wanted to provide as much whole-house information and solutions for people. What about solar? Rainwater collection and filtration? So I researched hard and selected great vendors.
And then, there was the cladding.
Now, according to your style and budget, you can finish the kit in many ways.
I did that purposely, to give you that choice instead of "one solution fits all."
Some might choose reclaimed local wood. Some might do metal. Some might use HardiPlank...
My
budget and dream for my own
off grid casa ti
was to use metal.
Why not offer it as a good package for others? Make the price even lower by my not getting *any* money from that purchase, just get volume pricing for my customers and then let them order directly from that vendor? It makes it easier for my customers and benefits me because their construction process is simplified!
I interviewed three national vendors.
The architects knew the best vendors for those of you who are not counting every dollar, but it's my job to find the best solution for those of us where every penny counts.
And selected ****.
My project representative, Kevin, seemed a tad sleepy, never responding in a timely fashion. I would have struggled with that more if it had just been my one project, but they were providing a solution, plus I could advocate for my customers. I chalked it up to his being kind of a sleepy southern guy (no offense southerners, I'm southern!).
Last week it started to rain.
The cladding was due to be delivered Friday. It was clear the land was going to be too soggy to have a truck full o' metal, they'd certainly get stuck. I called Kevin to reschedule... and time passed... so I called again. He was out, and I was desperate to reschedule the order.
"May I please speak with someone to reschedule our delivery?"
Ah yes, that would be Josie, whom I promptly dialed. We rescheduled for the following week, and while I had her on the phone, I thought I'd find out what my final bill was and settle up. Josie put me through to Heather, in accounting.
I gave her my order number, told her I was Green Modern Kits.
"That job was $4,000, so you don't owe anything."
Yes, I had sent in a deposit of $5,000, but still needed to settle up for the rest...
And then it dawned on both of us that
1. I just found out what the actual cost was... and
2. Therefore deduced what my project representative's MARKUP was.
It was more than my, and my architects, humble earnings as your project managers PUT TOGETHER.
I was ON. FIRE.
HELLO, my mission is AFFORDABLE HOUSING?!?
You could have had repeat orders over years to make it a great business decision, much less felt good about yourself?!?
Don't you get greedy on me, cladding!
Needless to say, I fired them.
I have now found a great replacement vendor that *gets it*:
It's Affordable Housing, Stupid.
Don't say I don't ever fight fer ya!
; )
Labels: affordable housing, casa ti