The Greening of Camouflage Netting
Oh, yes.
A year ago, we were discussing how to enhance our
casa ti

's passive solar functionality
during the summer to help keep the sunbeams from heating up the house. Our
green Virginia architect, David Day
, suggested a seasonal canopy. He and his wife used camouflage netting on their own porch: it billowed gently in the wind, yet, with the holes throughout, let in little beams of light here and there while still providing shade. The effect was fabulous: The light colors (white and a light, light blue) interspersed in the netting combined with bits of sunbeam made you feel like you were in an organic, moving, magical woods.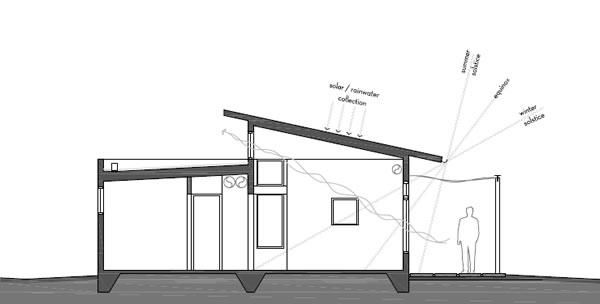 But there was just one drawback: Cammo is made of polyurethane. And I don't care what
their industry sez: It just don't feel right.
I giggle as I begin my quest and type into the search bar: organic camouflage netting.
I bet
that's
one Google doesn't see often! ; )
A result pops up: "Natural, Organic products 8x10 Pro Series Ultra-lite Camouflage"
What?
This can't be real.
It wasn't.
But I did find
EcoVeil
!
"EcoVeil™ is a non-PVC screen cloth, with healthful properties. Constructed in the same manner as ThermoVeil®, a core of TPO (Thermoplastic Olefin) fiber filaments with a TPO coating, EcoVeil™ has similar characteristics to ThermoVeil®, plus the added benefit of being very environmentally friendly.
The first "Cradle to Cradle™" shade cloth
Is more than PVC free
Can be reclaimed and recycled
Is durable and washable
Is anti-microbial
Is flame retardant
Optimized and under continuous improvement by MBDC, a product and process design firm founded by William McDonough and Dr. Michael Braungart
Selected by Environmental Building News as one of the Top-10 Green Building Products of 2004"
Although I wish I could find something with the more interesting texture/color properties of the aforementioned camouflage, I feel better about choosing the EcoVeil.
Can't wait to seek shelter under the shade in my very own
casa ti
!
I picture slow afternoons, lazily sprawled in a comfortable chair, just lookin' at the view.
...With a frosty mint julep in my hand. ; )
Labels: casa ti, construction costs, green building