Solar Powerboats?
Ok, don't tell anyone, but I flat-out admit it:
As a sailor, I loathe powerboats.
I watch them speeding by with inept skiiers, waves crashing into my (no wake zone) dock, jarring and jostling my beloved boat... The high whine of the sea-doos as they zip about oncoming boats with no inkling of right-of-way much less port or starboard... UGH. The oily film they leave about the piers where they congregate... Ew, I'm making myself queasy when I think of it (or maybe it was last night's Green Drinks cocktails?)...
Any-hoo, to that segment of our seafaring population, I humbly submit:
The Solar-Powered Power Boat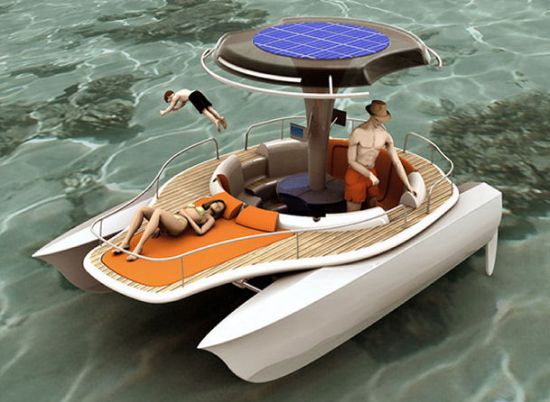 Go check it all out (there's even a video) here:
http://ecoble.com/2008/04/15/awesome-solar-powered-bicycle-boat-design/
and make *sure* you visit the designer's site:
http://www.mj-design.fr/