Green COTTAGE Kits.com is here! Cottage plans taken further to a kit.
Hi everyone!!!
I am thrilled to announce our
Green COTTAGE Kit is here!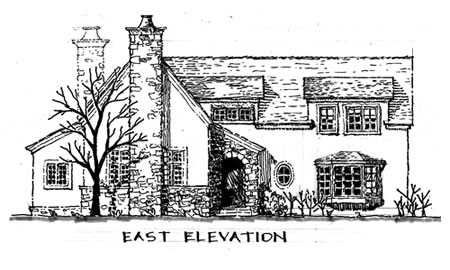 Although a modern enthusiast, I grew up (and my parents still reside) in a home built in 1801. A Virginia native, I appreciate old farmhouses, Victorian brownstones, colonial and happy, yes, exuberantly happy cottage architecture.
So, when people came to me on
Green
Modern
Kits.com
asking for a cottage, I understood.
So I kidnapped
ArchiERICtect, an award winning architect with a heart of gold
, and he designed a gorgeous, passive solar, SIPs, cottage kit with so many thoughtful details:
- 2,000 sq. ft.
- 3 bedroom
- Structural Insulated Panels for energy efficiency
- Passive Solar
- Trombe Wall
- Nooks and Crannies where you can curl up and read your books!
We haven't even named it yet, but we're so happy.
If you have any names you'd like to suggest, we'd love to hear them!
Sincerely yours,
Copeland
aka Green Modern Kits! : )
Labels: green building, green cottage kits, green house, green housing, green living